Welcome to NeoGraft Hair Transplant Clinic – Your Transformation Begins Here!
Founded in 2010 by the esteemed Dr. Nav Vikram, NeoGraft Hair Transplant Clinic in Chandigarh has been at the forefront of revolutionizing hair transplant treatments in India. Fusing innovation, in-depth expertise, and a relentless pursuit of perfection, Dr. Vikram is on a mission to redefine the paradigms of hair transplant.
World-Class Training & Global Exploration
Dr. Nav Vikram's enlightening journey initiated with rigorous training at PGI Rohtak and in the USA, before branching out to visit globally renowned clinics to comprehend and assimilate diverse techniques. He staunchly believes that each surgeon possesses their own unique flair and approach towards similar surgical procedures.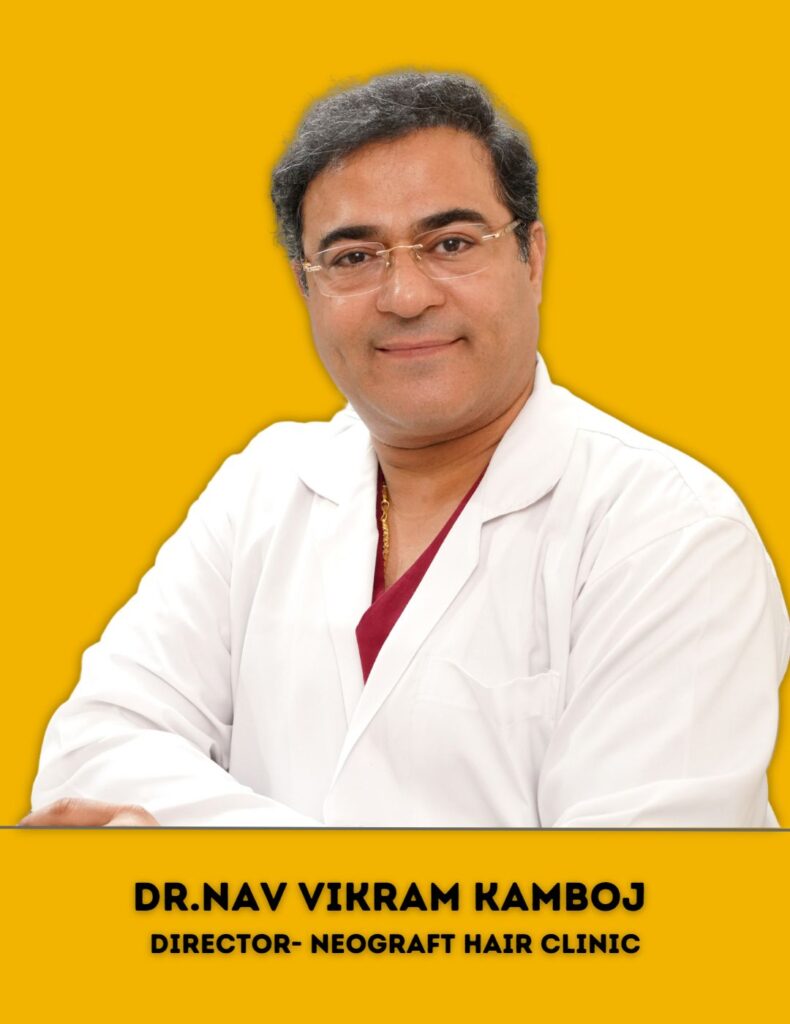 Neo Platinum FUE – A Groundbreaking approach 2023

After years of attending international conferences and collaborating with globally recognized doctors, Dr.Nav Vikram introduced his own pioneering technique in 2010. The Neo Platinum FUE Introduced in 2016 at neograft hair clinic is a novel approach that significantly improves the success rate of hair transplant procedures.
Hair loss and meditation-neograft hair clinic
Does Hair Transplant Hurts?
How long does a hair transplant procedure take ?
What is the process of hair transplantation?
Am I a good candidate for hair transplantation?
what are different techniques for hair transplant
Exceeding Expectations with NeoPlatinum DHT
The Neo Platinum FUE technique delivers a remarkable 95% success rate, showcasing a significant leap from the traditional FUE's 80-82% results. However, the journey of innovation didn't halt there. Dr. Nav Vikram took the Neo Platinum FUE procedure a step further to introduce NeoPlatinum DHT – a modification of the conventional DHT procedure that eliminates the use of a pen, thereby escalating the success rate to an astounding 99-100%. Next level of achievement will be culturing native stem cells from self hair roots and planting them near to the existing weak hair , ensuring much fuller and dense look. 
Services We Offer At Neograft Hair Clinic